Discover Hornsby Park
Hornsby Park comprises a number of key features of significant historical interest including the State heritage-listed Old Mans Valley Cemetery and early settler relics. These will be preserved in the development of Hornsby Park, linking its history to its exciting future.
Click on the map to the right or scroll down this page to find out more about each area.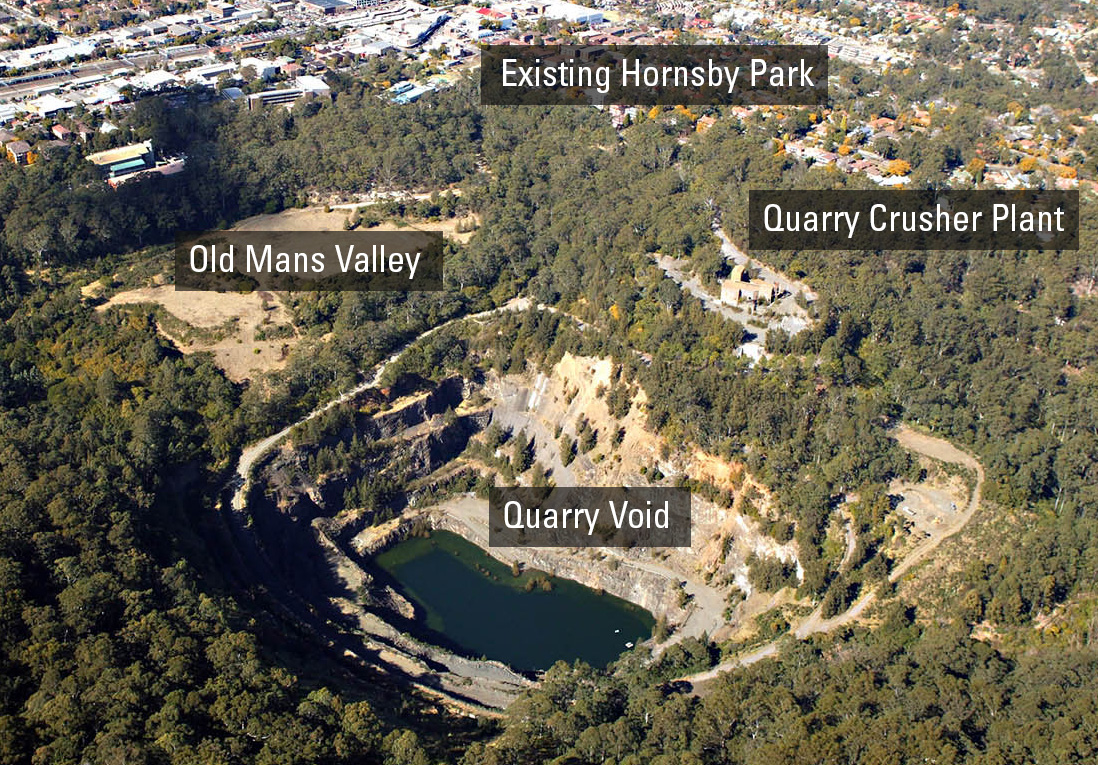 THE QUARRY VOID
Featuring dramatic level changes, exposed rock walls and an open water body, the quarry void is the centrepiece of the parklands.